In need of a Dental Bridge in Kenosha? Welcome to SPS Dental, we are the top dental clinic in Kenosha! Our team of trained technicians is proud to offer quality dental care from basic check-ups to the finest in dental bridges and related procedures. We understand that adding a dental bridge can be concerning, and that's why our entire team, from the front desk to our dental associates, works hard to create a stress-free and welcoming atmosphere every time you walk in our doors. Contact us today to schedule an appointment at SPS Dental.
Professional Dental Bridges in Kenosha, WI
Are you looking for trusted dental professionals to handle all of your dental bridge needs in Kenosha? SPS Dental has the care and experienced team for you. Since 1972, we have provided exceptional dental bridges and oral hygiene services in your local Kenosha area. In addition to having the most qualified staff in our clinic, we also offer all of our oral health services in our one facility for your convenience.
Our team is led by Drs. Santarelli, Perri, and Santarelli work to give you the best dental services you could ask for. You are guaranteed a successful and easy exam with a fresh, clean smile!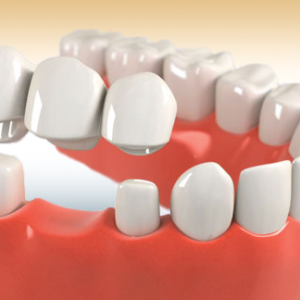 Along with Drs. Santarelli, Perri, and Santarelli, our clinic houses a staff of two hygienists, five assistants, two receptionists, and one financial/office manager. Our entire team is ready to help you every step of the way at your appointments! At SPS Dental, Kenosha's dental clinic, we are committed to providing a welcoming and relaxing environment for you as we provide you with exceptional dental services. Contact us today to set your appointment at the dental clinic Kenosha residents prefer.
Kenosha's Local Dental Clinic and Bridge Professionals
SPS Dental has provided exceptional dental care and dental bridge services in Kenosha since 1972.