Looking for a Dentist Office in Kenosha, WI? SPS Dental should be your first choice Dental Clinic! Our professional team of trained technicians is proud to offer quality dental care that ranges from basic check-up appointments to more complicated procedures. We know that visiting the Dentist can sometimes be stressful, however, that's why our entire team of associates and front desk workers create a stress-free atmosphere starting when you walk in. Contact us today to schedule an appointment at SPS Dental, your trusted Dentist Office in Kenosha.
Let Us Be Your First Choice Dentist
SPS Dental is Kenosha's top choice for dental care. We have been providing exceptional oral hygiene services since 1972 in Kenosha, WI. Our team is led by Drs. Santarelli, Perri, and Santarelli provide you with the best dental services you could ask for. You can find a full range of dental services including cosmetic dentistry, like teeth whitening,  offered at our local office. You are guaranteed a fresh, clean smile when you trust your oral health to your dental family at SPS Dental!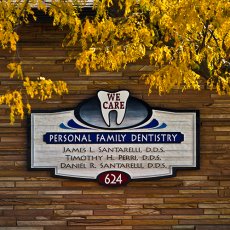 Our entire team provides a welcoming environment for you when you come in. Our exceptional dental services will have you leaving with the most positive Dentist Office experience yet!
Kenosha's Local Dentist Office
SPS Dental has provided exceptional dental care services in Kenosha since 1972.