Your Family Dentist Office in Kenosha Since 1972
When it comes to finding a trusted dentist office in Kenosha, look no further than SPS Dental! Since 1972, we have been dedicated to providing professional dental care services to the Kenosha community. While our specialization lies in pediatric dentistry, our doors are open wide to welcome families of all ages to join us on the journey to dental wellness. At SPS Dental, we look forward to becoming your trusted dentist in Kenosha.
Professional Family Dentist
As the number one dentist office in Kenosha, we prioritize your comfort and well-being right from the moment you step into our clinic. Each patient enjoys the luxury of their private treatment room, creating a personalized and relaxing experience. In our role as family dentists, we lay the foundation for a healthy mouth by instilling the importance of proper individualized oral health care. Routine maintenance and re-care appointments are fundamental aspects of our practice, ensuring your smile remains vibrant and healthy.
Our experienced team, including Drs. Santarelli, Perri, and Santarelli, excels not only in routine dental care, but also in cosmetic and restorative dentistry. From individual crowns, bridges, and veneers to tooth-colored fillings and teeth whitening, we offer a range of cosmetic procedures to enhance your smile at our dentist office in Kenosha. If you require dentures or partials, we provide comprehensive solutions to restore your dental health.
Backing our accomplished team of doctors is our dedicated and energetic staff, including two hygienists, five assistants, two receptionists, and one financial/office manager. Their highly skilled and compassionate approach guarantees that each visit to our dentist office in Kenosha is a relaxing and stress-free experience.
SPS Dental is steadfast in our commitment to addressing all your dental needs with care and attention. Your journey to a healthier, brighter smile begins here! Contact us today to schedule an appointment, or if you've already secured your visit or plan to do so shortly, access our new patient forms for added convenience. Don't forget to follow us on our Facebook page to keep up with us at SPS Dental!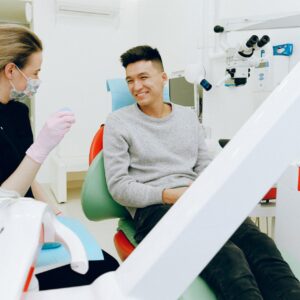 Keep It Local
SPS Dental has a rich history in Kenosha, Wisconsin. We've been here a while, since 1972.
Dental Care

We take great care in ensuring your comfort and safety in your experience at our office. It's why people stay for decades.

Local Dentists

SPS Dental has been a Kenosha favorite for over 40 years. We're so happy and blessed to have had such success for decades.

Family Dentists

There's a heavy emphasis on family at SPS Dental. We've seen families grow over the years and return with new generations.