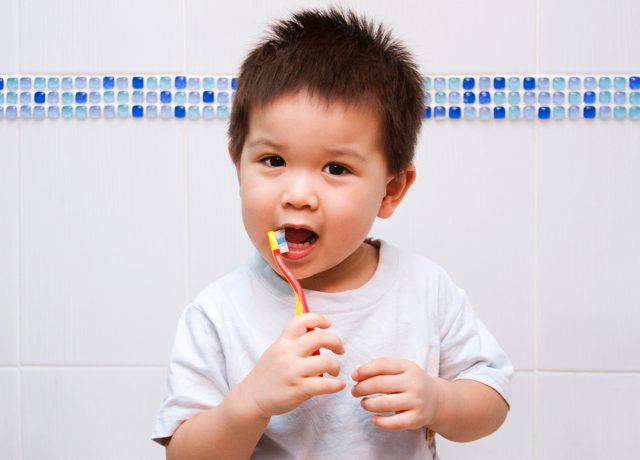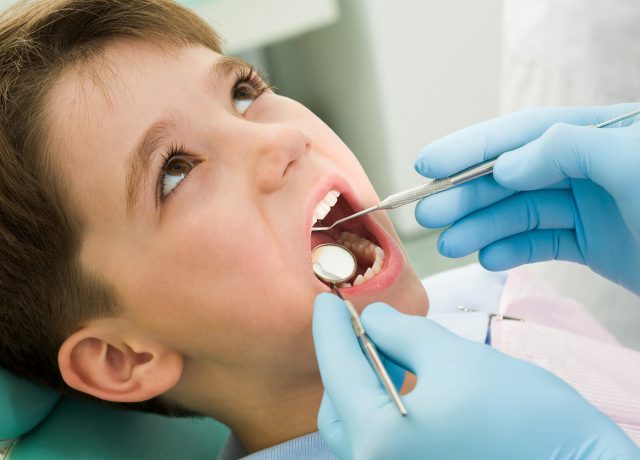 First Check-up
The American Academy of Pediatrics (AAP), the American Dental Association (ADA), and the American Academy of Pediatric Dentistry (AAPD) all recommend that your child's first check-up should be when they turn one year of age. Additional check-ups are recommended to be scheduled every six months, or by the personal recommendation of your pediatric dentist based your child's oral health.
Preventative Care
Daily brushing is recommended to promote good oral health.  A toothbrush will remove plaque and bacteria that can lead to tooth decay. Starting at birth, clean your child's gums with a soft infant toothbrush or cloth and water. Parents should use a tiny smear of fluoride toothpaste to brush baby teeth twice daily as soon as they erupt with a soft, age-appropriate sized toothbrush. Once children are 3 to 6 years old, then the amount should be increased to a pea-size dollop and perform or assist your child's toothbrushing. Remember that young children do not have the ability to brush their teeth effectively.  Children should spit out and not swallow excess toothpaste after brushing.  By the time your child reaches 9 or 10 years old, many adult teeth are now present and an adult toothbrush/toothpaste can be used. Any soft-bristled toothbrush should be used two times a day for two minutes.
A balanced diet, while also limiting the amount of sugar and starch will prevent bacteria and tooth decay. During sports, soft plastic mouthguards can be used to protect a child's teeth, lips, cheeks and gums from sport related injuries. A custom-fitted mouthguard developed by a pediatric dentist will protect your child from injuries to the teeth, face and even provide protection from severe injuries to the head.